BOOLAMARR is a range of Aboriginal owned cleaning products made in Western Australia. Created and developed by Dr Richard Walley OAM Nyoongar Statesmen and wife Robyn Smith-Walley, established in 2016.
BOOLAMARR means "many hands" in the language of the Nyoongar people of the South Western of Western Australia.
The trademarked brand BOOLAMARR is 100% Aboriginal owned and is manufactured and distributed by Aborn Pty Ltd, registered with Supply Nation as a majority Aboriginal owned company (51% Aboriginal owned).
In 2015 Wesfarmers approached Dr Richard Walley to develop a range of Aboriginal products due to the market demand and IPP contracts. Dr Richard Walley worked with old friend Tim Coakley of the Wescorp Group of Companies to assist in the development and distribution of hand wash, in 2015 Aborn Pty Ltd was established.
BOOLAMARR is supported by the Wescorp group, WA family owned company and old friends of the Walley family. Wescorp has manufactured and supplied products to large International and Australian retailers and distributors, providing support in branding, marketing, product development, promotion, packing, shipping and tracking.
Aborn developed a hand wash/hygiene range for Blackwoods and BOOLAMARR was launched in the 2016 Blackwoods Catalogue. With the success of the hygiene range Blackwoods requested BOOLAMARR develop an Industrial range, BOOLAMARRR INDUSTRIAL was launched in the 2017 Blackwoods Catalogue.
The BOOLAMARR range is now growing with customers demand and now with the support of WA family owned company Challenge Chemicals, we can broaden our range and customise products to different environments and needs. Dr Richard Walley and Robyn Smith-Walley work with formulators and suppliers to add an essential ingredient drawn from their traditional knowledge of native plants. The native ingredients are sourced from Australian native grown plants and are natural oils farmed and processed in Australia. When available, BOOLAMARR use natural native oils that offer a return to Aboriginal community. Sandalwood Seed Oil, used in the BOOLAMARR personal care range donates a percentage of sales to cultural workshops for Aboriginal youth.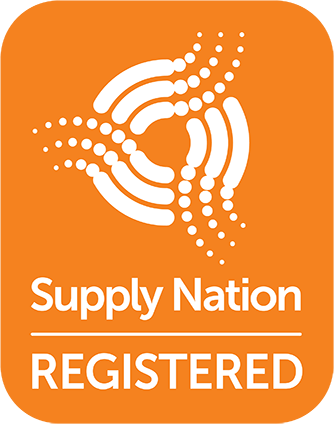 ---